MELON
Rind Blowing Flavor!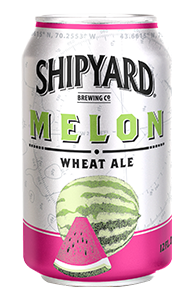 Wheat Ale
4.4% ABV | 10 IBUs

HOP VARIETIES
Willamette, Saphir

MALT VARIETIES
Pale Ale, Whole Wheat, Munich Light

PACKAGE AVAILABILITY
CANS: 12oz - 6 pack, 12 pack, 15 pack
BOTTLES: 12oz - 6 pack, 12 pack, case
Keg
Melon wheat ale is a light, clean, crisp ale, bursting with flavors of candied watermelon and sweet malts. Whether you're heading to the beach or barbecuing with friends, our melon ale is the perfect choice for a warm summer day refreshment!
Discover More of Our Beers