Pumpkinhead Hard Seltzer
Bubbly. Crispy. Pumpkin-y.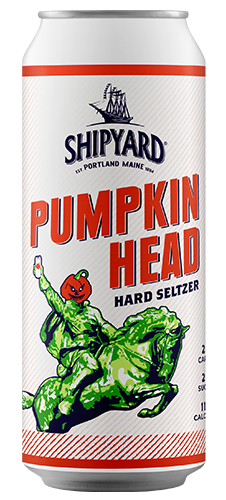 Pumpkin Hard Seltzer
5.0% ABV | 110 Calories | 2g Carbs

Malt Varieties
n/a

Package Availability
12oz can, 6-pack
Our famous Pumpkinhead flavor in a light, crisp, bubbly hard seltzer
Pumpkinhead Seltzer is a refreshing, gluten free, craft hard seltzer with only 2g sugar, 110 calories and 2 carbs.
Don't miss out on that Pumpkinhead flavor you crave- now available as a hard seltzer! We brew our seltzer in small batches so we can produce a quality product every time. We use all natural flavor extracts in Pumpkinhead Hard Seltzer to make this crisp beverage your new go to seltzer!
Discover More of Our Beers