Blue Fin
A CLASSIC IRISH DRY STOUT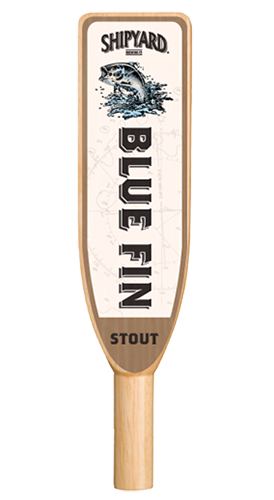 Stout
4.7% ABV | 43 IBU

HOPS VARIEITIES
Summit, Tettnang, E.K. Goldings, Cascade

MALT VARIEITIES
Two-row Pale, Crystal, Chocolate, Black, Roasted Barley, Wheat, Maize Flakes

PACKAGE AVAILABILITY
Keg
A Classic Irish Dry Stout
Blue Fin Stout is a classic Irish dry stout; full-bodied yet smooth.
Dark roasted barley malts give this beer its bold, powerful flavor and body. Rich notes of roasted coffee, espresso and chocolate shine through from the chocolate malts.
This beer was named after the majestic, migratory Blue Fin Tuna which return to the coast of Maine every summer. Like its namesake, this bold beer is a great catch any time of the year.
Discover More of Our Beers